Why guaranteeing machining stability/precision is a great challenge on heavy-duty Beam end facing machine?
Views:0 Author:Site Editor Publish Time: 2021-04-15 Origin:Site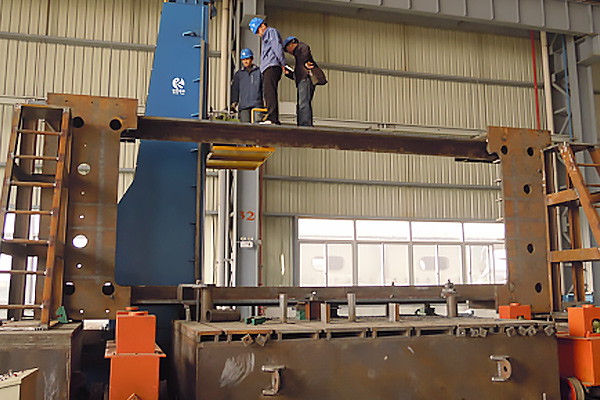 Beam end facing machine is for milling end face of beam in steel structure and ship building industry. Same as plate edge milling machine, for best milling quality& efficiency, we improved machine design to better level: Different from the general used milling head of 5.5kW and welded rail in industry, we adopt milling head of 7.5kW/11kW and high-precision ball bearing linear guideway, making milling process more efficient and good quality, while maintain the same level of machine price.
At the same time, we have superior technology in design and manufacture heavy-duty end facing machine. Same as high rise building, increase in size& loading capacity for facing machine poses great challenge to machine manufacturer, and we overcome the difficulty thanks to our rich experience and advanced technology.
In 2011, we designed and made the ever largest end facing machine of DX4080 (for beam cross section size up to 4*8m) successfully for a domestic ship-building customer and had very positive feedback from them.