The ever largest CNC Pipe Intersection Cutting machine made by JACK exported to U.S.A
Views:0 Author:Site Editor Publish Time: 2021-04-15 Origin:Site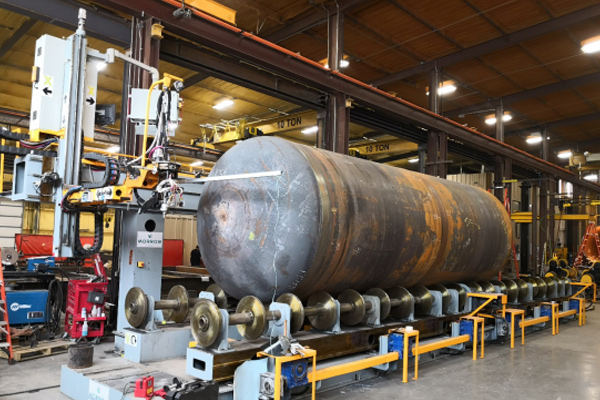 On Dec.20th , 2020, the CNC Pipe Intersection Cutting machine exported to MORROW facility at Midland City Texas U.S.A by Wuxi JACK Technology was accepted at customer site. It is the ever largest in China.
The machine is 7-axle CNC control, and can cut holes of any type in the workpiece. Welding bevel can be machined by way of torch revolve and swing in the same pace with hole cutting. Size range of workpiece is Dia.600-3000mm,thickness 8-100mm,length 2-12m,weight up to 50Ton.
Insiders know control system of the machine involves industrial computer, customized Software and communication with mechanical unit/torch unit. Design, manufacture and Commissioning of machine is fairly complicated and challenging. It consumed over 10 years from concept design to practical application,
With strong engineering capability, rich experience and teamwork, Wuxi JACK developed the ever largest CNC Pipe Intersection machine with months of hard work, and exported overseas.
Customer plant MORROW is at Midland City Texas. Major industry of this city is oil and gas Processing. The equipment exported to this facility is for manufacturing of large pipes. Before delivery, customer had on-site check& acceptance at JACK.