What is the difference among flame/plasma/laser cutting and how to choose from them?
Views:0 Author:Site Editor Publish Time: 2021-04-15 Origin:Site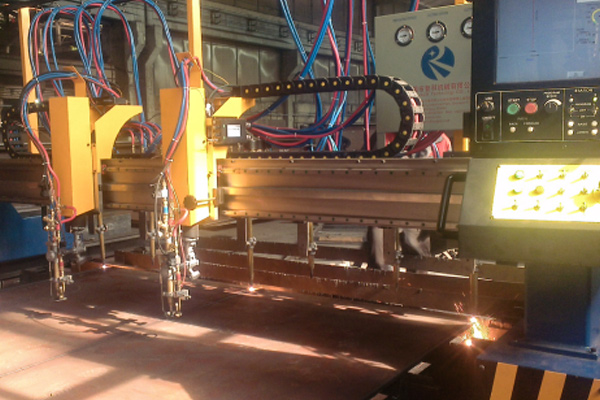 Plate cutting is the basic operation in nearly all aspect of industry involves metal plate. In general, there are 3 kinds of cutting machine in terms of cutting way: Flame/ Plasma and Laser.
- Flame cutting is the earliest technology, appliable for cutting thick carbon steel(up to 100mm thickness)with relative slow speed (1m/min.) and low precision. Also, it is the most cost-effective way to cut plate into strips. Machine investment& operating cost is low;
- Plasma cutting was developed following flame cutting. It is suitable for cutting medium thickness (3 ~40mm) plate of carbon steel/stainless steel/brass in medium speed (2~ 6m/min.) with good precision. Machine investment is medium. Operating cost is higher than flame cutting because of consumable consumption;
- Laser cutting is the latest developed technology over the last 10~20 years. It is suitable for cutting thin metal plate (1~6mm) in high speed (6~10m/min.) with high precision. Machine investment is much higher than that of flame cutting and plasma cutting. Operating cost is at same level with plasma cutting;
- To cut plate into finished product of required shape& size, majority of cutting machine is equipped with CNC and nesting software.
We have 20years of experience in design and manufacture flame & plasma &laser cutting machine.