The advantage of plate butt joining machine against traditional plate joining process
Views:0 Author:Site Editor Publish Time: 2021-04-15 Origin:Site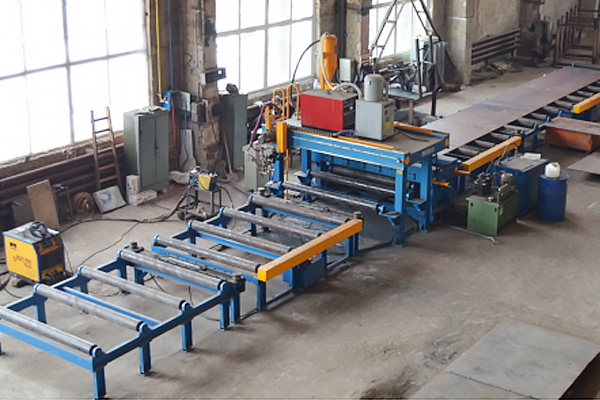 Traditional plate joining process is like this:
1) Weld one side of joint of the 2 plates first;
2) Flip the 2 half-finished joint plates;
3) Perform carbon gorging on inverse side of joint;
4) Weld inverse side of joint
Plate joining machine makes the above-mentioned 4 steps into 1 step thanks to large current melt-thru technology. And, because of water-cooling copper pads at the inverse side of the plates, welding seam formed at the inverse side also has good finish. The machine improves plate joining process quality& efficiency greatly.
We developed this new machine in 2016 and gained patent in 2017. The machine is very much welcomed not only in domestic, but also overseas market such as Russia, Central Asia, Vietnam, India, etc.